Christopher Hann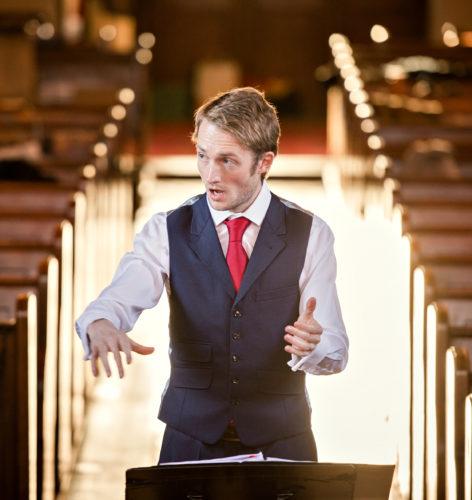 Christopher has a busy and varied conducting career working with all ages and abilities. In addition to being Musical Director of Reading Phoenix Choir he is also Musical Director of Harpenden Music Makers and Artistic Director of his own professional vocal ensemble Dieci Voices.
Christopher is passionate about encouraging young people to sing and is currently the Artistic Director of Berkshire County Youth Choirs (BCYC) and an Assistant Conductor for The National Youth Choirs of Great Britain. BCYC consists of 180 of the best young singers from across Berkshire aged from 8 to 19 spread across three choirs; Berkshire Children's Choir, Berkshire Young Voices and Berkshire Youth Choir. Other choirs he has worked with include the BBC Singers, The Choir of St Bartholomew the Great and The Choir of Brompton Oratory.
In addition to his conducting, Christopher is in great demand as a professional consort singer and teacher. He currently sings with a number of professional ensembles including Polyphony, The Eric Whitacre Singers, Platinum Consort, Philharmonia Voices, Cappella Nova and London Voices, as well as singing in some of London's premier Church and Cathedral Choirs, such as Westminster Abbey, St Paul's Cathedral, St Georges Chapel Windsor, The Tower of London, St Brides Fleet Street and The Brompton Oratory. He also teaches at The Royal Academy of Music and is head of Choral Singing at Wilson's Grammar School.