Description: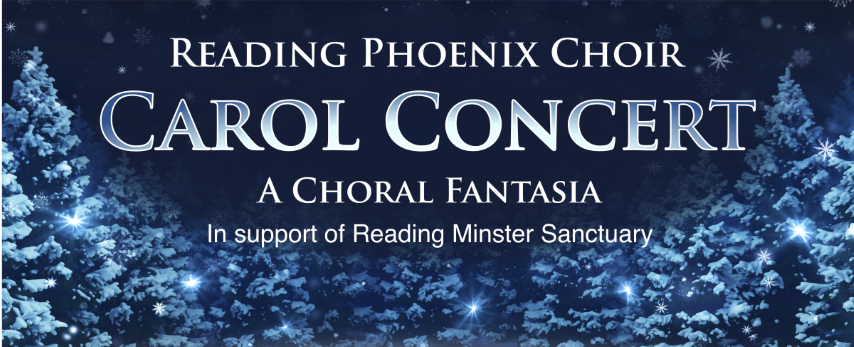 After two years Reading Phoenix Choir is excited about once again being able to put on its annual Carol Concert in support of Reading Minster Sanctuary. This Carol Concert is always popular with the people of Reading who come to support Sanctuary and hear Christmas music at the end of an afternoon in Reading Town Centre.

There are carols familiar and not so well known, that you won't hear anywhere else, plus the chance to sing along with some well-known and loved Chistmas Carols.

You can buy tickets on the door, or online before 11th December (at a discounted price).

As we couldn't hold our annual Carol Concert in 2020, we put together a Virtual Carol Concert that you can still listen to to help you get into the Christmas spirit.