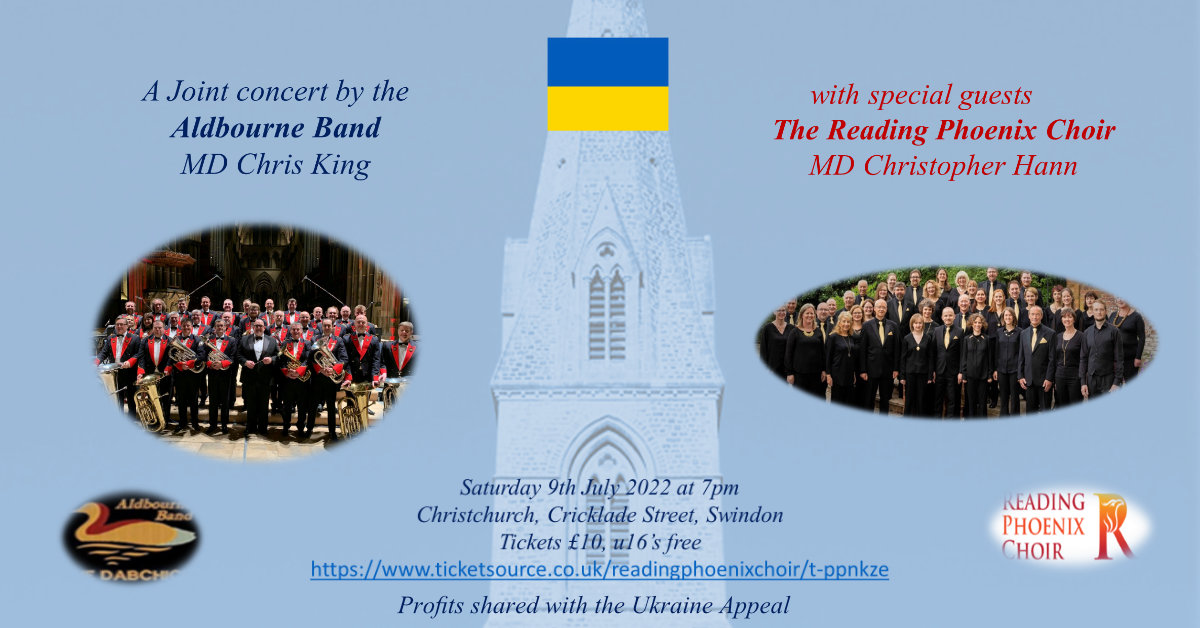 After a really enjoyable joint concert in Dorchester Abbey in February 2019 the Band and the Choir are getting together again to provide you with a diverse evening's entertainment at Christ Church in Swindon. Being July we will hopefully avoid the heavy snowfall that preceeded the concert at Dorchester Abbey!
Expect to hear music ranging from C16th composer Tomás Luis de Victoria to current composer John Rutter and as varied as Swan Lake and Batman the Movie! Also the Band and Choir will join together for some well-known favourites ncluding Jerusalem and Zadok the Priest.

This concert will have something for everyone and we will be sharinging the proceeds with the DEC Ukraine Fund.